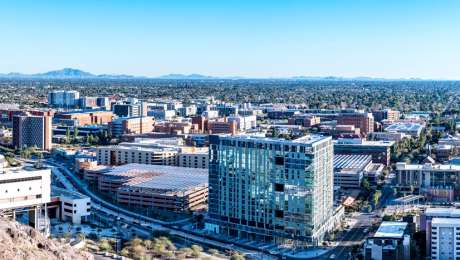 Apartments Near ASU
Apartments Near ASU for student housing. Studio, one bedroom, and two bedroom apartments near the ASU dorms. Conveniently located near the Arizona State University campus. Comfortable living in the ASU community. Various floor plans are available.
Each apartment complex offers a variety of community amenities for their residents, to nclude business center, lounge, full size pools with comfortable lounge chairs and grills, on-site laundry, 24 hour fitness centers, basketball and volleyball courts, and free parking.
Contact us today for details and application instructions.
Apartments Near ASU-University Pointe
Finding comfortable and convenient apartments near the Arizona State University (ASU) campus can be a daunting task for students. With so many options available, it can be hard to know where to start your search. As a student, you want to find a home that is close to the campus, affordable, and comfortable. This is where we come in. University Pointe is located directly across the street from the ASU Tempe Campus.
Living near campus is one of the most beneficial things you can do as a student. Not only does it save you time and money, but it can also help to improve your grades and overall college experience. One of the biggest advantages of living near campus is the time you save on commuting. Instead of spending hours getting to and from class every day, you can use that time to study, participate in extracurricular activities, or just relax.
Living near campus also means that you are more connected to the college community. You can easily attend events and activities on campus, such as sporting events, concerts, and guest lectures. This can help you to build relationships with other students, professors, and staff members, which can be beneficial in many ways, including networking and finding future job opportunities.
Another benefit of living near campus is the convenience it provides. You can easily access all of the resources and facilities that the college has to offer, such as libraries, computer labs, and study spaces. Additionally, you have easy access to nearby restaurants, shops, and other amenities, making it easier to take care of your daily needs.
Lastly, living near campus can help to improve your grades and academic performance. Studies have shown that students who live on or near campus tend to have higher GPAs and are more likely to complete their degree on time. This is because they have more time and resources to devote to their studies, and are better able to participate in academic and social activities on campus. Overall, choosing to live near campus can be a smart and beneficial decision for any college student.